Wir sind Lisa & Andy, Hochzeitsfotografen aus Spalt bei Nürnberg. Wir fotografieren im Reportagestil, lebendig, authentisch und echt.
Gemeinsam ist es uns wichtig die besonderen Augenblicke festzuhalten. Uns geht es dabei nicht um gestellte Posen - wir möchten eure echte, lustige, verrückte und aufrichtige Liebe zueinander einfangen. Diese kleinen Momente mit ganz großen Gefühlen.
Wir sind seit mehreren Jahren verheiratet und haben zwei kleine Sonnenscheine. Gerade an unseren Kindern sehen wir wie schnell die Zeit doch vergeht und wie wichtig es ist einzelne Momente festzuhalten.
Wenn euch unsere Art der Fotografie anspricht, würden uns freuen euch bald kennenzulernen!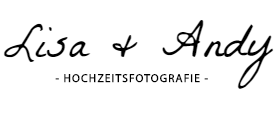 weddings and can be booked for the region Germany ..
Lisa & Andy from Bavaria is photographer for
second photographer
online gallery
prints
gift box
photobooth
aerial photograph
slideshow
photo book
Andreas Riedelmeier
Hopfenrebe 5 
91174 Spalt 
09175 227508 
Info@fotografie-riedelmeier.de