Schließt sich eine Tür, öffnet sich eine andere. Durch eine Möglichkeit meines damaligen Arbeitgebers, konnte ich als passionierter Filmjunkie endlich meiner Leidenschaft auch beruflich frönen. 2012 hatte ich zwei Jahre Studium hinter mir und darf mich seither Film u. TV Kameramann und Cutter nennen. In der Zeit lernte ich ein weiteres Talent von mir kennen - die Fotografie - 2012 habe ich den Fotoassistenten abgeschlossen. Sodass ich seit Ende 2013 hauptberuflich die schönsten und bewegtesten Momente Eures Lebens fotografisch und filmisch einfangen darf. Als Hochzeitsfotograf bin ich nicht nur in Lübeck, sondern auch in den umliegenden Städten Kiel, Neumünster und Hamburg für Euch tätig. Wenn Ihr es wünscht sogar weltweit.
Ich wünsche mir, dass Ihr auch noch nach Jahrzehnten Euren Tag Revue passieren lassen könnt, wenn Ihr meine Bilder seht. Dabei achte ich auf die kleinen Dinge.
Ich möchte Euch die Momente zeigen, die Ihr vielleicht in Eurer Aufregung und Euphorie überseht.
​- Kinder, die in Papas Schuhen verloren gehen
​- Mütter, die vor Glück weinen, wenn sie die letzte Deko zurechtrücken
​- Väter, die vor lauter Freude von einem Ohr zum nächsten Lächeln während Ihr die Ringe tauscht
​Eure Freude und Liebe machen meine Bilder besonders,
jedes für sich alleine.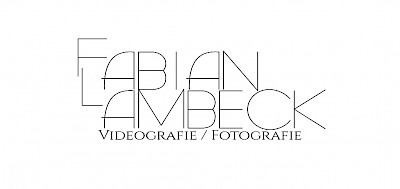 weddings and can be booked for the region International ..
Fabian Lambeck from Schleswig-Holstein is photographer for
online gallery
photo book
short booking possible
prints
Fabian Lambeck
Marlistrasse 89
23566 Lübeck
Mobil: 0152 / 536 77 962
fabian.lambo@gmail.com
www.fabianlambeck.com
www.fabianlambeck.de
www.500px.com/FabianLambo
Betriebsleiter: Fabian Lambeck, Kameramann / Cutter / Fotograf
(Bundesrepublik Deutschland)
Zuständige Kammer:
Handwerkskammer Lübeck,
Breite Str. 10/ 12, 23552 Lübeck
http://www.hwk-luebeck.de