Vielen Dank für euer Interesse an unserer Fotografie, es ist uns eine große Ehre, dass ihr uns als eure Hochzeitsfotografen in Erwägung zieht.
Wir sind Markus & Tanja und würden uns unglaublich darüber freuen, euch an eurem großen Tag begleiten zu dürfen. Wir leben mit unseren beiden Kindern in Österreich, in der Nähe der Stadt Graz, in unserem Traumhaus im Grünen. Wir sind gerne zuhause und genießen die Ruhe (soweit es die mit zwei süßen, aufgeweckten Kindern gibt) bei einem Glas von unserem Lieblingsgetränk, am allerbesten zusammen mit Freunden. Wir lieben es aber auch zu reisen, vor allem ans Meer, Neues kennenzulernen und interessante Menschen zu treffen. Vielleicht gerade auch deswegen, lieben wir das Fotografieren so sehr.
Unsere Philosophie/Stil
Wir fotografieren nach Möglichkeit  in einem hellen, künstlerischen Film-Look, was durch die Tatsache unterstützt wird, dass wir hybrid fotografieren, also digital und analog mit echtem Film. Wir legen extrem viel Wert auf Details und Momentaufnahmen, auf Natürlichkeit, um echte Momente, wahre Gefühle und große Emotionen für euch und eure Liebsten festzuhalten. Diese ausdrucksstarken Fotos zusammen mit euren einzigartigen Porträts sind eine unvergessliche Kombination.
Was genau macht eigentlich ein gutes Foto aus?
Das ist natürlich nicht so leicht zu beantworten und hängt von vielen Faktoren und vor allem vom persönlichen Geschmack ab. Ein gutes Foto ist aber sicher eines, das dich dazu bringt, es länger ansehen zu wollen und genau das möchten wir mit unseren Fotos erreichen, und zwar mit jedem einzelnen, nicht nur mit den Highlights oder den Fotos auf unserer Website. Unsere Philosophie ist es, eigentlich keine fixe Philosophie zu haben, denn jedes Paar, jede Location, jeder Tag ist anders. Wir stellen uns auf das ein, was sich uns offenbart, echt, ungestellt und leidenschaftlich. Der "Untertitel", wenn man so will, zu "A Twist of Lemon" ist: "The sweet is never as sweet without the sour". Das bedeutet für uns, dass wir bei allem hellen und strahlenden auch das intime, Besondere, manchmal das etwas Kantigere zeigen wollen, das dann das "Salz in der Suppe", das "Tüpfelchen auf dem i", das unerwartet Interessante ist und eure Fotos "outstanding" macht. Werbeexperten nennen das wohl "Wiedererkennungswert":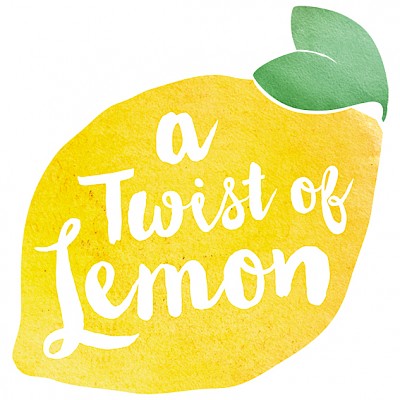 weddings and can be booked for the region International ..
A Twist of Lemon from Austria is photographer for
second photographer
photobooth
photo book
online gallery
prints
gift box
slideshow
aerial photograph
Sitz
Höhenstraße 7-9
8063 Eggersdorf bei Graz, Österreich
Kontakt
Markus Alexander Schlamadinger
+43 (0) 676 7 514 514
hello@atwistoflemon.at
Rechtsform: Einzelunternehmen
Grundlegende Richtung der Website: Diese Website stellt Informationen zu Produkten und Leistungen unseres Unternehmens dar.
Unternehmensgegenstand: Berufsfotograf
Mitgliedschaft bei Kammerorganisationen: Wirtschaftskammer Steiermark
Behörde: BH-Graz-Umgebung
Gewerbe- oder berufsrechtliche Vorschriften: Gewerbeordnung 1994